Latest News
Upcoming Local Events & KEYL/KXDL Events
Liquid Error: The string 'date' was not recognized as a valid DateTime. There is an unknown word starting at index '0'.
---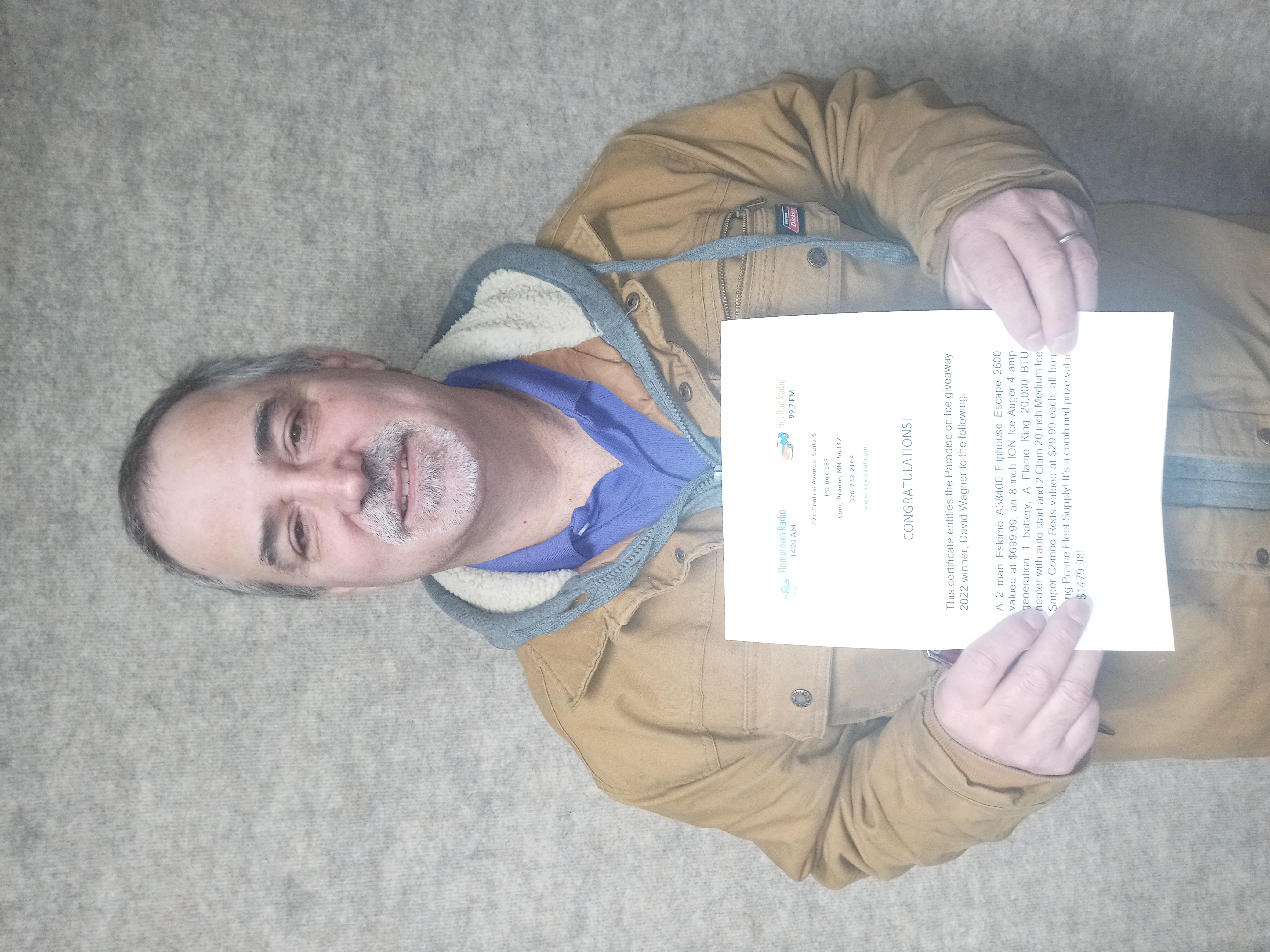 Congratulations to David Wagner of Eagle Bend...he won the Paradise on Ice Giveaway 2022!
Exciting News!!! You can now, not only hear Hometown Radio KEYL on AM 1400, but you can also listen to us on FM 103.1.